Michael B Kelly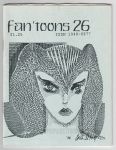 Edd Vick's long-running anthology that was often a mix of comics, prose, sf, anthropomorphics and fantasy.
Taral Wayne article on furries and letters from A.P. McQuiddy, Teddy Harvia, Brian Earl Brown, Lynn Hansen and Ben Indick.
MUPubs #082 (mistakenly typed as 081 inside)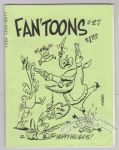 Characters appearing in artwork include Santa Claus and Snowbuni.
Letters from Eric Mayer, Rick Sneary, Kyle Miller and David Puckett.
MUPubs #083