Matej Kocjan - Koco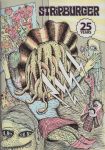 Interviews with Caroline Sury and Katerina Mirovic.
96 pages (11 in full-color) plus poster insert.
Some text in English and also includes English translations.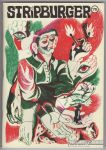 Interviews with Lorenzo Mattotti and Giorgio Carpinteri.
100 pages (28 in full-color) plus 28-page Compendium insert.
All comics in this issue are in English or wordless. All texts are presented in both Slovenian and English.