Mark Brooks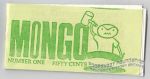 Twisted comic about Mongoloid Boy's quest to kill Charlie Brown.
4¼ × 2"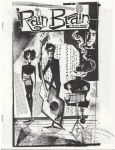 Unsure if this a preview edition or if this is in fact the final published version (sheets printed on one side, stapled on the side).
8½ × 11"
40 pages
There may be more contributors than listed above.