Margaret Dominick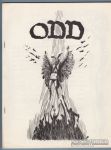 Contents include full-page comic reaction to the Vietnam War by Dave Buck that borrows Marvel Comics characters Dr. Doom and Iron Man.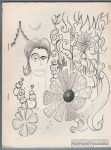 Contents include: "Prehistoric Supermen" article; Elric of Melnibone art by Gaughan; dadaesque comics by Dave Buck utilizing Marvel Comics-style imagery; and more.

Plus letters from Harvey Kurtzman, Ted White, Mae Strelkov, Ray Nelson, Jack Gaughan, and others.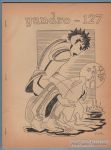 Science fiction fanzine. Art by DEA (Margaret Dominick), George Barr, Dan Adkins, ATom (Arthur Thomson), Robert E. Gilbert and others.
Mimeo printed.