Maggie Thompson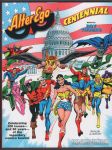 Roy Thomas on DC in the '80s; origins of Alter-Ego; tributes; The 1964 Super Hero Calendar; Fawcett Collectors of America; more.

Perfectbound book.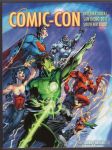 Contents include pieces on the history of comics fandom (with many fanzine profiles and scans), Lee & Kirby, anniversary tributes (Fantastic Four, Antonio Prohias' Spy vs Spy, comics in 1986, Watchmen, Dark Horse Comics, SLG, Bone), more.

Appearances in art by Fantastic Four, Justice League of America, Stan Lee, Jack Kirby, Galactus, the Watcher, Avengers, Inhumans, Black Panther, Sub-Mariner, Silver Surfer, Dr. Doom, Mole Man, Annihilus, Skrulls, Hulk, Spy vs Spy, Batman, Rorshach, Dr. Manhattan, the Comedian, Maus, the Joker, Boba Fett, Hellboy, Ghost, Predator, Concrete, Usagi Yojimbo, Groo, Conan, Willow, Alien, R2-D2, C-3PO, Stormtrooper, Milk & Cheese, Dr. Radium, Bone and more.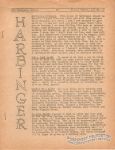 Maggie Thompson (Curtis), art editor.
[Note: At least one image in this entry was found online (probably at an auction site) and saved for personal use. And then the Database project came along! If you recognize your image we'd like to have your permission and would love to give you credit for your work. Please contact us through Site Info > About in the main menu up top.]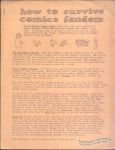 [Note: At least one image in this entry was found online (probably at an auction site) and saved for personal use. And then the Database project came along! If you recognize your image we'd like to have your permission and would love to give you credit for your work. Please contact us through Site Info > About in the main menu up top.]