Maggie Bloodstone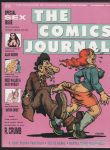 Sex Issue. Interviews with Alan Moore, Reed Waller & Kate Worley, "Anton Drek" (Don Simpson) and R. Crumb. Also: S. Clay Wilson portfolio.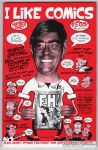 Bruce Chrislip, cover boy; interviews with Jim Woodring, Michael Dougan, Dennis Eichhorn, Mary Fleener, Gary Groth and Julie Doucet; article on B.N. Duncan; lots more.
Edited by Peter Bagge and Helena G. Harvilicz.
Sidney Mellon = Will Jacobs and Gerard Jones?