Larry Stark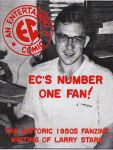 Reprints the original manuscripts for articles by Larry Stark for classic EC fanzines from the 1950s — Hoohah!, and Potrzebie.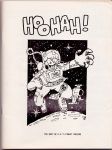 Hoohah! was an EC fanzine that ran for ten issues, between 1955 and 1958, with the distinction of being active during the heyday of the publisher it celebrated.   This collection gathers the best of those ten issues.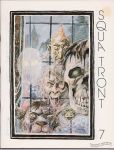 EC fanzine.  Jerry Weist named in masthead as Publisher Emeritus, and John Benson (editor as of issue #6) assumed role as publisher.