Kevin Eastman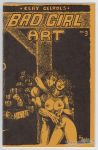 Bad Girl Art was an anthology of comix focused on the female form — sort of a newave version of "good girl art".
Cardstock covers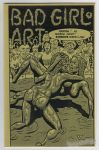 This issue's got a cover by Joe Zabel, an eight-page comic by Kevin Eastman and a six-page essay by Clay Geerdes on working as a freelancer.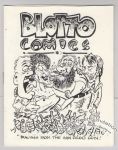 Collection of drawings made at the 1985 San Diego Comic-Con.
16 pages?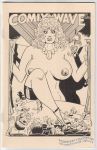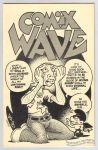 Appearances by a Smurf, the Beatles and Yoko Ono.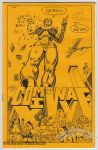 The Joe Zabel cover features characters originally drawn by other newave cartoonists elsewhere (such as Clay Geerdes, George Kochell, Par Holman, Clark A. Dissmeyer, Parsonavich, David Miller, John Howard, etc.) in distressing commentary about the place of minicomix.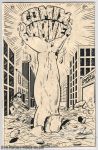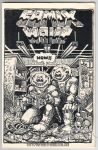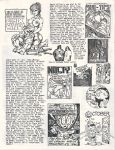 Photo of Kevin Eastman and Peter Laird.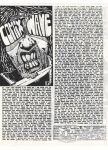 This issue's got an illustrated logo by Kevin Eastman, a Mary Fleener "Madame X from Planet Sex" strip, news and other info.
The scan here is a photocopy of an original newsletter.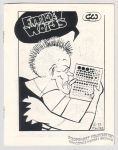 Mini-collection of cartoons based loosely on the title.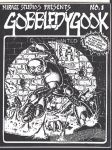 [Note: At least one image in this entry was found online (probably at an auction site) and saved for personal use. And then the Database project came along! If you recognize your image we'd like to have your permission and would love to give you credit for your work. Please contact us through Site Info > About in the main menu up top.]