Kalah Allen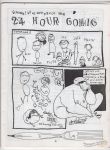 Published in late '90s (1997 or so)?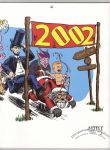 Huge jam comics project in which a ton of artists contributed one or more panels to create a comic for each month of the year with each month designed on a two-page spread so that it's also a usable calendar with one panel per day. Edited by F.C. Brandt and Jesse Reklaw.
Color wraparound cover.
There may be more contributors than listed above.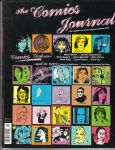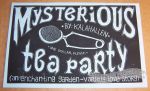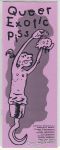 Exquisite corpse jam drawings.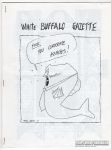 The White Buffalo Gazette is the newsletter / zine that took the place of Steve Willis' City Limits Gazette when it was retired (and it was originally inspired by Bruce Chrislip's zine of the same name as well as Clay Geerdes' Comix World newsletter). Several editors have published their own WBG over the years and it generally always contained comics, art, letters and info on new releases.

This issue is from Edward Bolman and Cat Noel's run.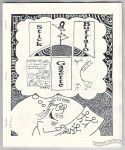 This was a special issue of White Buffalo Gazette produced by Carol Pond and focusing on the theme of stick-figure art.
7 × 8½"
44 pages
There may be more contributors than listed above.