Joe Schenkman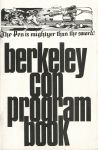 Convention organized by Nick Marcus, Mike Manyak, Jon Campbell, Clay Geerdes, John Barrett, Bud Plant, and Robert Beerbohm.   Program printed by Rip Off Press.   Comix World article by Clay Geerdes, front cover by Rick Griffin, back cover by Larry Todd.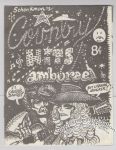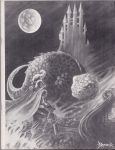 Features interviews with Frank Frazetta, Bernie Wrightson.  
There were two printings of Infinity #2, with different pages of art by Dan Adkins and Gray Morrow.  The first printing had heavy, glossy covers, and the second printing had a mat finish cover.  
There is no date on either printing, but the ad included here states that Infinity #2 was published in 1971.   The ad also states that one of the new pieces of art would be by Clyde Caldwell, but no Caldwell art appears in either printing.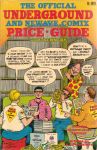 Released in both hardcover and softcover.