Joe Sacco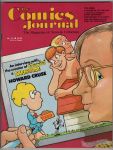 Interviews with Howard Cruse and Dan Day.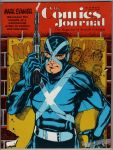 Ken Jones interviews Mark Evanier.
There are a couple of artists I can't identify: Craig and McCarthy.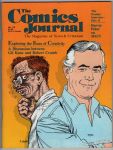 "Maus and Other Topics" by Harvey Pekar, interview with Mark Evanier, Robert Crumb and Gil Kane in discussion.
A few artists are unidentified:  Daredevil on p. 30, Submariner on p. 32, Thor on p. 34, Batman on p. 35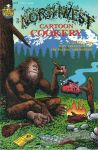 An odd project containing recipes and accompanying comics.
Roughly 6½ × 10"