Jim Lawson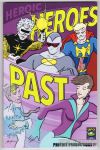 This book serves as a re-introduction to Tom Fellrath's 1980s superhero characters and collects every hero story he had a hand in creating (The Light, Hologram, Patriot and Accelerator). Also included are the publications' original covers, reproductions of some of the original scripts, some previously-unpublished art, and some new art.
Perfect bound, b&w interiors.
United Fanzine Organization memberzine.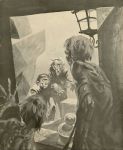 Bios of con guests Frank Frazetta, Ted White, portfolio by John Fantucchio, and loose insert about Denny O'Neil written by Neal Adams.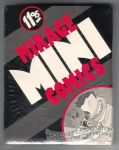 Mini-comics in spirit but mass-produced. Packaged collection of 13 "mini-comics" starring Mirage characters such as the Teenage Mutant Ninja Turtles.