Jeff Gaither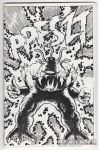 Also contains letters from Carl Taylor, Steve Keeter, Rick Bradford and Larry Johnson.
United Fanzine Organization memberzine.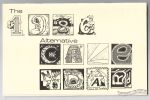 12-month calendar for 1986 with each month a two-page spread illustrated/designed by the contributing artists. Also, the centerspread contains six cartoon collaborations by various combinations of the contributors and each drew one of the letters or numbers on the cover.
Cardstock cover.
Appearance by Morty the Dog.
MUPubs #038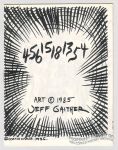 Jeff Gaither illustrates Chapter 9, Verse 6 of The Book of Revelation.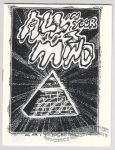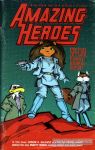 Edd Vick interviews Steve Gallacci, "Why a Duck?" (36 cartoonists on why they deal in funny animals), Rowrbrazzle portfolio section, letter from James Pugh looking for fan artists.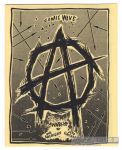 Saddle-stitched.
Published in 1987?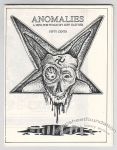 This is set up like a normal eight-page mini and it reads like that but an added bonus is that the cover unfolds to an 8½ × 11" drawing and so does the centerspread.
8 pages plus two fold-outs.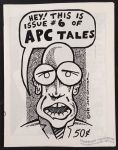 There may be more contributors than listed above.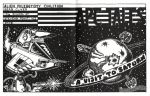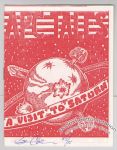 Signed/numbered edition of 15. Uncertain if it was a separate edition or a subset of the regular #8 (with was b&w).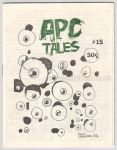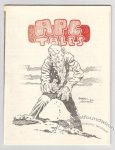 Possibly #16?
Two-color cover
There's one other contributor, "PH". I'm leaning towards Par Holman.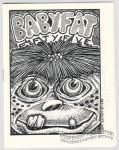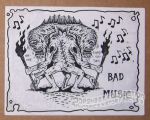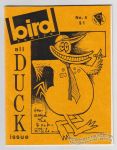 All-duck issue of this bird-themed comics anthology. Edited by David Tosh.
Appearances by Donald Duck, Huey, Louie & Dewey, Daffy Duck, Doodles Duck, Super Duck and Rubber Duck.
1st printing: Slice o' Life, 1986, 150 copies
2nd printing: Ozone Press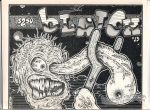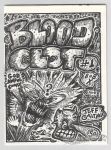 The centerspread unfolds to an 8½ × 11" mini-poster.
12 pages plus fold-out centerspread.