Jay Lynch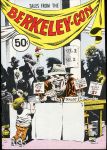 "Tales from the Berkeley-Con," underground comic format program book published by Last Gasp/Rip Off Press.  Wrap-around cover by Rand Holmes.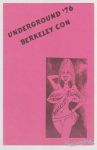 Double-sided, folded flyer for the '76 underground comix con put together by Clay Geerdes.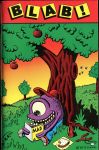 EC article illustrated with art by Wally Wood, Johnny Craig, Jack Davis, Graham Ingels, Al Feldstein, Harvey Kurtzman, Joe Orlando, and Will Elder.    Notes from the Underground: remembrances of EC from numerous underground artists.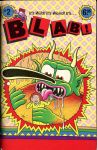 Mars Attacks interview with Len Brown, illustrated with art by Norman Saunders and Wally Wood.  Interview with Gary Arlington.  Notes from the Underground Part 2:  more remembrances of EC from numerous underground artists.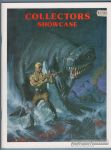 Nicely produced catalog from Collectors Book Store (Hollywood) with half-toned (and some color) reproductions of artwork for sale by Stephen Fabian, Hal Foster, Disney studio artists, Robert Williams, Milton Caniff, Winsor McCay, Bill Ward, Robert Kline, Carl Barks, Basil Wolverton, Jack Kirby, Milt Gross, Marge Henderson, Al Capp, Reed Crandall, Carl Lundgren, Virgil Finlay, Jay Lynch, Jack Gaughan, Bud Sagendorf, George Barr, Bob Zoell, Mac Raboy, Carl Anderson, Kenneth Smith and many others.

This issue also contains one-page biographical pieces on artists Vivie Risto and James McQuade.

Characters represented include: Doc Savage, Betty Boop, Disney ducks, Popeye, Henry
Offset, saddle-stitched.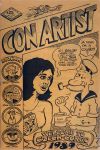 Hawked by Sobocinski and Siergey at the 1989 Chicago Comicon.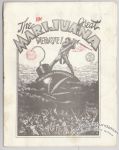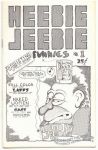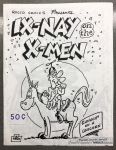 Result of a jam session at Jay Lynch's Chicago apartment [info from Jason Mojica].
Printed in two colors throughout, saddle-stitched.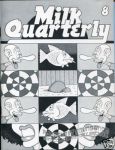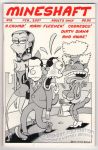 There may be more contributors than listed above.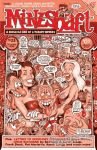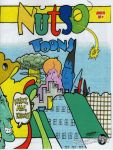 Content includes some Everyman Studios reprints along with new material. This issue debuted at DINK in Denver, Colorado.
8½ x 11"
36 pages
Full-color wraparound cover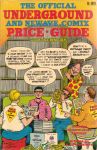 Released in both hardcover and softcover.