James Shull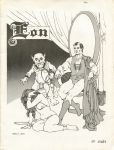 Features front cover by George Barr, back cover by Steve Ditko, fiction by Frank Littman, and strips by Mike Bennett, and Terry & Pat McGreal. 
Eon #3 ad from RBCC #64.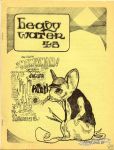 [Note: At least one image in this entry was found online (probably at an auction site) and saved for personal use. And then the Database project came along! If you recognize your image we'd like to have your permission and would love to give you credit for your work. Please contact us through Site Info > About in the main menu up top.]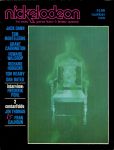 Features include an interview with Frederick Pohl.  
Letters page includes letters from Doug Potter, Kenneth Smith, and Andrew Porter.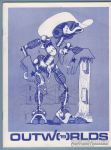 Science fiction fanzine. Contents include an article on H.P. Lovecraft, a beautiful two-page jam comix by Grant Canfield and Jay Kinney, and more.
This zine was included in the 146th mailing of FAPA.