Jack Kamen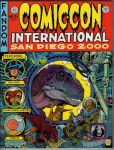 Contents include art sections in tribute to EC Comics/MAD Magazine, Charles Schulz's "Peanuts", Dinosaurs & Giant Robots, Will Eisner's Spirit and Flash & Green Lantern.
Appearances in art by William Gaines, Johnny Sokko and His Flying Robot, Frankenstein Jr., Mechagodzilla, Kona, Fred Flintstone, Ellen Dolan, Cutey Bunny, El Gato Negro, Impulse, Spark Plug, Charlie Brown, Lucy Van Pelt, Snoopy, GoGirl, Judge Judy, Quicksilver and others.
Roughly 8¼ x 10¾" (8½ x 11" trimmed)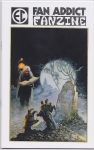 "One-shot edition put together for the fans and collectors attending the San Diego Comic Con 2000."  Includes pages reprinted from EC Lives! — the 1972 EC Fan Addict Convention Book, and an article titled "The EC Story" by Roger Hill.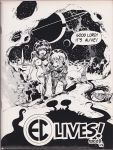 Edited by Ron Barlow.  Design and layout by Barlow, and Leslie Cabarga.  Features profiles of EC staff, article titled "EC on Film" by Bhob Stewart, and black-&-white reprints of classic EC stories by Joe Orlando, Graham Ingels, Al Williamson, Wally Wood, Reed Crandall, Frank Frazetta, and George Evans.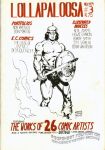 Numbered edition of 500.
Published by Mitch O'Connell?
[Note: At least one image in this entry was found online (probably at an auction site) and saved for personal use. And then the Database project came along! If you recognize your image we'd like to have your permission and would love to give you credit for your work. Please contact us through Site Info > About in the main menu up top.]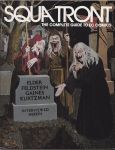 EC fanzine.  Edited and published by John Benson.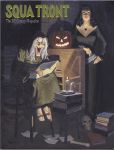 EC fanzine.  Edited by John Benson. Features an interview with Jack Kamen.