Jack Gaughan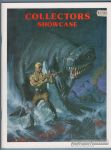 Nicely produced catalog from Collectors Book Store (Hollywood) with half-toned (and some color) reproductions of artwork for sale by Stephen Fabian, Hal Foster, Disney studio artists, Robert Williams, Milton Caniff, Winsor McCay, Bill Ward, Robert Kline, Carl Barks, Basil Wolverton, Jack Kirby, Milt Gross, Marge Henderson, Al Capp, Reed Crandall, Carl Lundgren, Virgil Finlay, Jay Lynch, Jack Gaughan, Bud Sagendorf, George Barr, Bob Zoell, Mac Raboy, Carl Anderson, Kenneth Smith and many others.

This issue also contains one-page biographical pieces on artists Vivie Risto and James McQuade.

Characters represented include: Doc Savage, Betty Boop, Disney ducks, Popeye, Henry
Offset, saddle-stitched.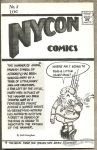 Produced for the third NY Con.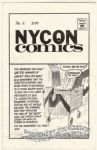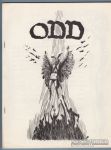 Contents include full-page comic reaction to the Vietnam War by Dave Buck that borrows Marvel Comics characters Dr. Doom and Iron Man.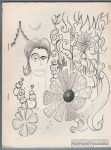 Contents include: "Prehistoric Supermen" article; Elric of Melnibone art by Gaughan; dadaesque comics by Dave Buck utilizing Marvel Comics-style imagery; and more.

Plus letters from Harvey Kurtzman, Ted White, Mae Strelkov, Ray Nelson, Jack Gaughan, and others.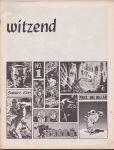 The second scan is an insert that came with #1 promoting four-issue subscriptions.