J Michael Long

Initial entry created from "newly released" info (not a review) in Fan Scene #3 (Kevin Collier, 1985).
Published in 1985?
8 pages including one fold-out two-page spread.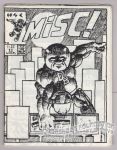 1st printing: ?
2nd printing: indicated on the bottom of the second contributors' page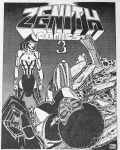 Offset printed.
The cover image was taken from an ad for this issue in Fan Scene #2 (Kevin Collier, 1984). A proper cover scan would be preferable.