You are here:  

Howard Chaykin
Howard Chaykin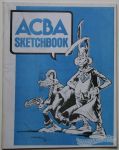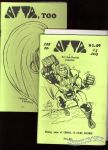 [Note: At least one image in this entry was found online (probably at an auction site) and saved for personal use. And then the Database project came along! If you recognize your image we'd like to have your permission and would love to give you credit for your work. Please contact us through Site Info > About in the main menu up top.]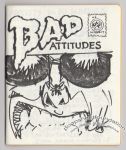 One of Roger May's souvenir minis from the San Diego Con.
3½ × 4¼"
Interiors on white and goldenrod
[Note: At least one image in this entry was found online (probably at an auction site) and saved for personal use. And then the Database project came along! If you recognize your image we'd like to have your permission and would love to give you credit for your work. Please contact us through Site Info > About in the main menu up top.]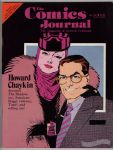 Interview with Howard Chaykin.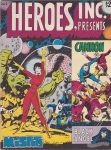 The first issue was a full color comic book published in 1969, produced by Wood for Armed Forces Distribution.  This follow-up issue was published seven years later as a fanzine, with only the front and back covers in color.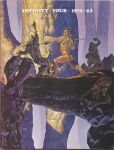 Features interviews with Mike Kaluta, Steve Harper.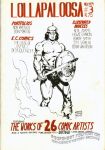 Numbered edition of 500.
Published by Mitch O'Connell?
[Note: At least one image in this entry was found online (probably at an auction site) and saved for personal use. And then the Database project came along! If you recognize your image we'd like to have your permission and would love to give you credit for your work. Please contact us through Site Info > About in the main menu up top.]