Grant Canfield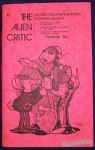 Interview with R.A. Lafferty.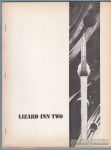 SF fanzine. Contents include: cover by underground comix artist Larry Todd (Dr. Atomic); "Why I don't Live in a Men's Dorm, or, Oh Those Nights of Collating"; letters from Hank Davis, Mike Glicksohn, Harry Warner Jr. and others; fanzine reviews; columns; more.
Offset, side-stapled.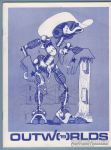 Science fiction fanzine. Contents include an article on H.P. Lovecraft, a beautiful two-page jam comix by Grant Canfield and Jay Kinney, and more.
This zine was included in the 146th mailing of FAPA.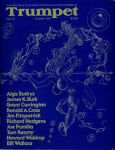 Following the death of Tom Reamy in 1977, Trumpet #12 was published by Ken Keller in an effort to resurrect the title.   Reamy had followed Trumpet #11 (1974) with Nickelodeon #1 (1975) and Nickelodeon #2 (1976) with co-editor/co-publisher Keller after becoming embroiled in a publishing deal with Nostalgia Inc. that didn't turn out as he had hoped or been led to believe.  Trumpet #12 would be the final issue.