Geoff Vasile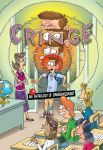 From the Birdcage Bottom Books site: "Cringe: An Anthology of Embarrassment collects over twenty stories of personal humiliation, shame & awkwardness from a variety of indie cartoonists.
Edited by Peter S. Conrad.
Full-color cover with b&w interior. Perfect-bound softcover.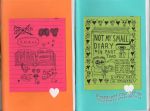 Autobiographical comics anthology. This is one issue in two volumes, each bound with various types of ribbon. The theme is "dating".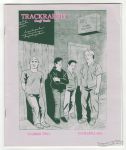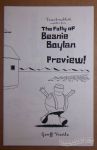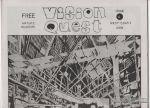 Portland-area free comics tabloid.