Gary Brown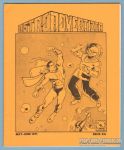 Adzine with a cover by Martin L. Greim and Bill Black, interior art by Black and Orrin Lundgren, and ads for Comic Crusader #10, Vince Marchesano, ICF, Dream Garden, Comic Comments, Bryon Preiss, Paragon Illustrated #3, 1971 Comic Art Convention, Plastic Oracle, Specials Series, Jan Strnad, 'Nuff Said? and others.

There's also a "History of Fandom" column by Richard Small and a convention column by Gary Brown.

Ads are illustrated by Fred Hembeck, Mike Marvel, Doug Potter, Randy Yeates and others.
Offset, saddle-stitched.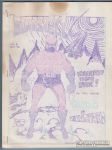 Comics, art, fiction and articles. Contents include: "The King Line: New Company with Old Favorites" article, "The World Report on the UFO-Flying Saucer Question" article, more.
Ditto printed, side-stapled.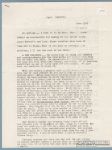 Contains letters from Jerry Bails, Murray Boltinoff, Glen Johnson and Derrill Rothermich.
Mimeo, corner-stapled.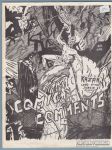 Contents include: comics/fandom predictions; comic news; letters (Irene Vartanoff, Mike Benton, others); ads for Armageddon/Crypt, Wayward Traveler, Super-Hero, Intrigue, Bombshell, Heroic, Incognito Comics, Forbush Gazette; more.
Also contains On the Drawing Board #55 (Vol. 2, #8)
Characters in art include: Ka-Zar, Linus Van Pelt
Offset/ditto, essentially 20 pages, side-stapled.
There's one other unidentified artist: MR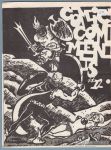 Contents include: more on C.C. Beck and Milson; letters (Marv Wolfman, Gary Friedrich, Irene Vartanoff, Larry Herndon, Bill Spicer, others); a recommendation for Wonder Wart-Hog; full-page fanzine ads for THE, Bombshell, Action Illustrated; more.
This issue also contains On the Drawing Board #56 (Vol. 2, #9) by Robert Schoenfeld.
Characters in art include: Golden Age Green Lantern
Offset/ditto, essentially 20 pages, side-stapled.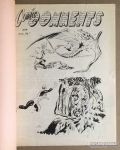 Comics/fandom news and views by Gary Brown and Wayne DeWald. Also contains letters by Mike Friedrich, Gary Friedrich, Rocke Mastroserio, Tom Fagan, Mike Barrier and others, plus art by Ronn Foss and Alan Hutchinson.
Characters in fan art include: Green Lantern, Ringo Starr
Mimeo, side-stapled.
The copy in this entry's images, at some point, had staples removed, protective sheets added at front and back and then got restapled.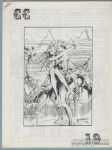 Comics/fandom news and views by Gary Brown. Other contents include: art/comics by Doug Potter and TBC (?); letters from Mark Evanier, Bill Schelly, Tony Isabella and others; a review of Jim Steranko's History of Comics Vol. 1; more.
Mimeo/offset?, corner-stapled.
"Paid circulation": 110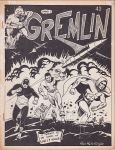 Includes interviews with Joe Kubert, and Murray Boltinoff.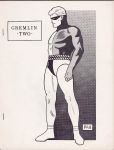 Interviews with Roger Brand, Hal Foster, Tom Ryan.  Biography of Neal Adams, with index of his work.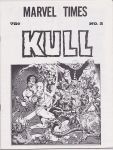 Marvel Times ran for a total of three issues.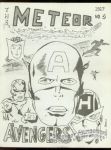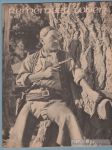 Nostalgia fanzine. Topics include the Maverick TV show and comic books, the "I Love a Mystery" movies, Flash Gordon, more.
Offset on newsprint.