Eric Vogt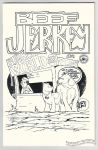 Cover printed on glossy stock.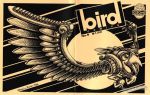 Bird-themed comics anthology. Includes a short article about the Trashmen ('Surfin' Bird') and a review of Tequila Mockingbird.
Numbered edition of 100.
Cardstock covers.
Wraparound cover.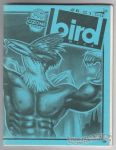 Bird-themed comics anthology.

Appearance by Howland Owl (of Pogo).

Bolman's contribution is a mass printing of his Naugacomics #392 (as a cardstock centerspread).

Wraparound, cardstock cover.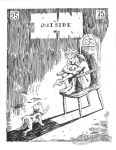 Outside In was a long-running series that collected artist self-portraits. Originally begun by Steve Willis, this issue is from the Edd Vick / Hal Hargit run.

This issue also contains an alphabetical index to all artists in the first 25 issues of the series.

MUP #067.