Ed Big Daddy Roth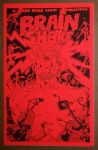 Numbered edition?
Dayglo orange cardstock cover.
There may be more contributors than listed above.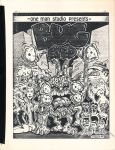 Great jam comix where each artist does a full page that continues from where the preceding artist left off.
Back cover appearance by Rat Fink and Junk Yard Kid.
Some copies had hand-colored covers (probably by Bors).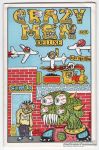 Full-color covers on glossy stock, b&w interiors.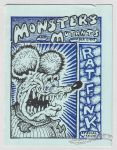 Nicely-produced "Rat Fink" issue featuring a four-page collaboration between Jeff Gaither and Ed "Big Daddy" Roth.
Two-color covers, no binding (none needed).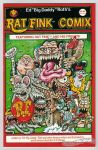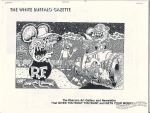 The White Buffalo Gazette is the newsletter / zine that took the place of Steve Willis' City Limits Gazette when it was retired (and it was originally inspired by Bruce Chrislip's zine of the same name as well as Clay Geerdes' Comix World newsletter). Several editors have published their own WBG over the years and it generally always contained comics, art, letters and info on new releases.

This issue is from Edward Bolman and Cat Noel's run and sports a Rat Fink/Crazy Men jam cover by Ed "Big Daddy" Roth and Michael Roden.

8½ × 11"
20 pages
There may be more contributors than listed above.