Dick Voll

Initial entry created from "newly released" info (not a review) in Fan Scene #3 (Kevin Collier, 1985).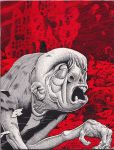 "This is the second and concluding volume of our two-part Basil Wolverton set; the first was GSM #12."
Interview with Basil Wolverton by Dick Voll.
Checklist of comic book stories by Basil Wolverton, compiled by Henry Steele and Dick Voll.  
Letters from Hames Ware, Roy Thomas, Landon Chesney, John Benson, Jim Jones.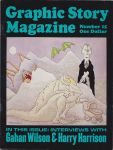 Interviews with Gahan Wilson and Harry Harrison.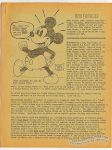 Circulation: 217 (this may be the number of subscribers rather than the print run).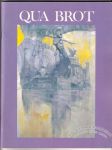 EC Comics fanzine. Contents include: interview with William Gaines; pulp art of Graham Ingels; article on Joe Orlando; article on Roy G. Krenkel (including several handwritten letters); article on Ray Bradbury's EC comics; interview with Jerry De Fuccio; Wally Wood artwork for Galaxy Magazine; article on Basil Wolverton; an index to Frazetta and Krenkel book covers; a Frazetta portfolio; more.