David Clowers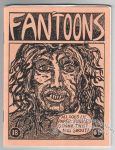 One of the highlights of this issue is a centerspread jam comic by Mike Hill, Bruce Chrislip, Michael Dowers, Hal Hargit and Edd Vick, which unfolds out to an 8½ × 11" jam by Vick and Steve Willis.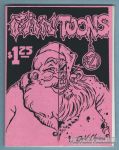 Christmas-themed issue of mostly comics and art.
Also: letter from Lori Icke.
MUPubs #070