Dave Stevens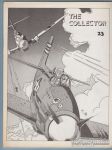 Contents include: a bio of Kenneth Smith; a three-page Hyperman comic; interview with artist Jim Jones; some nice non-comics art by Dan Adkins; fiction; letters (Alan Light, Gary Groth, Mark Ammerman, others); more.
One other artist: [?] Stuckey
Characters appearing include: Darkseid, Guardian, Orion, Batman, Captain Marvel (DC, Marvel & M.F. Enterprises), Flash (Golden/Silver Age), Volto, Dynamo, Blue Bolt, Lightning, Quicksilver, Thunderbolt
Offset, saddle-stitched.
This issue also came with the Newsflashes! companion insert.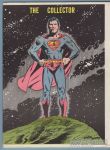 Contents include: indepth reportage on the 1971 Comic Art Convention (including Jim Warren's keynote speech, the "Comedy in the Comics" panel with Sergio Aragones & others, other panels, the Goethe Awards, Harvey Kurtzman's one-man panel, more); article on Kirk Alyn; article on Jim Steranko and Gardner Fox; article on cosplay at the con (with photos of Martin Pasko, Mike Zeck and Mike Nolan in costume); "Was Wertham Right After All?" article; The Flying Dutchman article; fiction; more.
Also contains photos of Frank Frazetta, Harvey Kurtzman, Denny O'Neil, Roy Thomas, Gil Kane, Len Wein, Neal Adams, Kirk Alyn, Gardner Fox, Phil Seuling, Jim Steranko, John Benson, Joe Sinnott, Bill Wilson, John Fantucchio, Kenneth Smith and Billy Graham.
Characters appearing include: Superman, Kirk Alyn, Jimmy Olsen, Lois Lane, Perry White, Clark Kent, Ka-Zar, Golden Age Green Lantern, Captain America (centerspread), Sub-Mariner, the Thing (by Sinnott), Captain Marvel, Green Ring (Green Lantern spoof)
Offset, saddle-stitched, some interior color.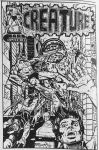 The cover image in this entry was taken from the Carl Taylor interview in Fan Scene #5 (Kevin Collier, 1985). A proper cover scan would be preferable.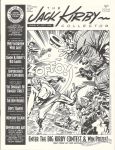 Includes a previously unpublished 1987 interview with Kirby.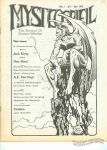 Conversation with Jack Kirby and Don Rico, science fiction, Star Trek critique and more.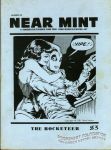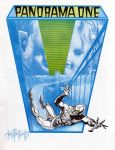 Bill G. Wilson, in Ken Meyer Jr's Ink Stains:
"I did Panorama as a convention one-shot prior to Phil Seuling's '71 con – in fact, there are pics of my dad and Kenneth Smith (!) hawking copies of it at my table in The Collector 24. About the color: I was experimenting with color reproduction as I gained more experience running the ol' A.B. Dick 360 offset press at Prince Printing, and John Fantucchio's great cover gave me the opportunity and inspiration to do even more. Registering color with multiple passes on a single-color press – especially printing its max sheet size of 11×17 – was no mean feat, and the success with Panorama gave me the confidence to explore full four-color, which I then used throughout The Collector from #24-on."