Cindy Murata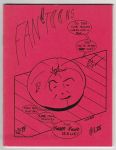 "Funny Food" issue.

MUPubs #066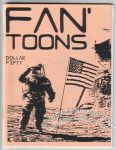 Edd Vick's long-running anthology that was often a mix of comics, prose, sf, anthropomorphics and fantasy.
This issue's theme celebrates the 20th anniversary of the moon landing.
32 pages with a fold-out cover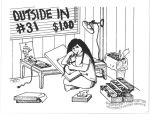 Outside In was a long-running series that collected artist self-portraits. Originally begun by Steve Willis, this issue is from the Hal Hargit/Edd Vick run.