You are here:  

Home

>

Don Neuman
Chuck Rogers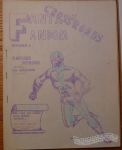 [Note: At least one image in this entry was found online (probably at an auction site) and saved for personal use. And then the Database project came along! If you recognize your image we'd like to have your permission and would love to give you credit for your work. Please contact us through Site Info > About in the main menu up top.]
There may be more contributors than listed above.
[Note: At least one image in this entry was found online (probably at an auction site) and saved for personal use. And then the Database project came along! If you recognize your image we'd like to have your permission and would love to give you credit for your work. Please contact us through Site Info > About in the main menu up top.]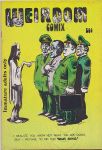 With this issue Weirdom Illustrated continued as an underground comic.
7 x 10"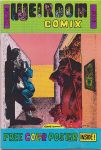 Formerly published as a fanzine, Weirdom Illustrated.
Features a free poster by Richard Corben. Also features a complete reprint of Corben's "Monsters Rule" strip that originally appeared in Voice of Comicdom.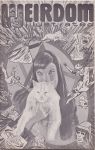 Editor/publisher Dennis Cunningham had copies of Weirdom #11 for sale as recently as 2016, and the color version of the cover was included as an insert, which looks like it was printed via computer as opposed to being something that was offered in 1967.  Includes a "Faces of Fandom" feature with photos of Rudi Franke, Jim Brained, Gary Svehla, Marty Arbunich, and others.