You are here:  

Home

>

Don Martin
Carl Taylor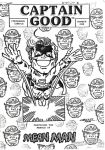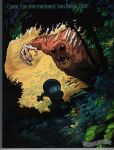 Contents include pieces on Barb Rausch and Golden Age writer Dorothy Woolfolk as well as art sections in tribute to Wonder Woman's 60th anniversary, Fantastic Four's 40th anniversary, Bone's 10th anniversary, Captain America's 60th anniversary, Carl Barks' 100th birthday and The Lord of the Rings.
Appearances in art by Bone, Wonder Woman, Huey, Dewey & Louie, Beany & Cecil, Captain America, Scrooge McDuck, Fantastic Four, Hobbits, GoGirl, Harley Quinn, Sub-Mariner, Dr. Doom, Galactus, Dragon Man, Mole Man, the Watcher, Gandalf, Bilbo Baggins, Gollum, Donald Duck, Usagi Yojimbo, Radioactive Man, Red Skull, Bucky Barnes, Baron Zemo, MODOK, Nick Fury, Giant Man, Thor, Iron Man, Falcon, Shaloman, Miss America, Cutey Bunny and others.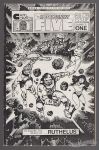 Each issue contained an original sketch on the inside back cover.
5½ × 8½"
16 pages
Numbered edition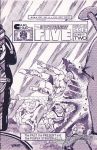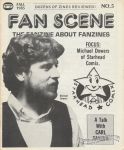 Fanzine/small press comics news, reviews, ads, some comics, interviews with Michael Dowers and Carl Taylor.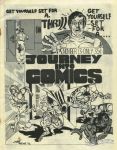 [Note: At least one image in this entry was found online (probably at an auction site) and saved for personal use. And then the Database project came along! If you recognize your image we'd like to have your permission and would love to give you credit for your work. Please contact us through Site Info > About in the main menu up top.]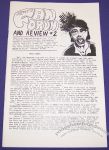 Discussion zine. Only some issues contain reviews.
Letter writers include Rick Howe, Jim Main, David Heath Jr., Jim Pack, Carl Taylor and others. Topics include religion/morality, small press controversy, and small press distribution.
5½ × 8½"
20 pages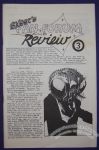 Discussion zine. Only some issues contain reviews.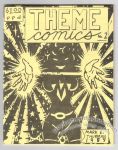 Theme for this issue was superheroes.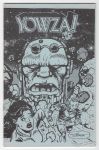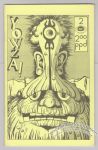 Contents include a five-page cartoon tribute to the Three Stooges.

Other characters appearing include Cloak & Dagger, Ratman, Ronald Reagan, Galen the Saintly, the Ruz, Howie the Hat, Captain America, Longshot and Renegade Rabbit.

United Fanzine Organization memberzine.

There's also a Greg Young listed on the contributors page but I honestly can't figure out what he did (if anything) in this issue.
Cover printed on mottled cardstock.