Brad Constantine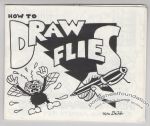 One of Roger May's many souvenir mini-comics produced at and distributed during the San Diego Comic-Con, this one being from the 1984 show.
4¼ × 3¼"
There may be more contributors than listed above.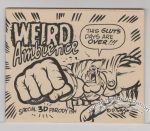 San Diego Comic-Con souvenir mini. Appearances by Binky & Bongo from "Life in Hell" and Megaton Man.