Bill Anderson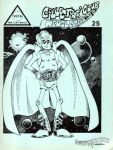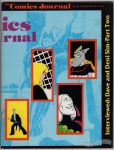 Second part of an interview with Dave and Deni Sim (Loubert).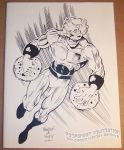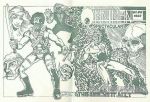 Published in two different formats?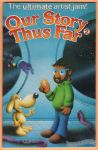 Phenomenal jam comix project organized by Brad W. Foster. Each artist contributed one page which built upon and furthered the pages completed before them.
Appearances by Morty the Dog, Underdog and Peter Laird's Triceratron.
Full-color covers on coated stock.
The first was The Book of Man, the contributors to which all had "man" in their names. For this volume, all of the contributors have "son" in their names.