Bhob Stewart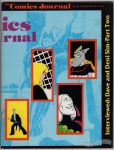 Second part of an interview with Dave and Deni Sim (Loubert).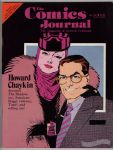 Interview with Howard Chaykin.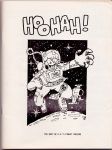 Hoohah! was an EC fanzine that ran for ten issues, between 1955 and 1958, with the distinction of being active during the heyday of the publisher it celebrated.   This collection gathers the best of those ten issues.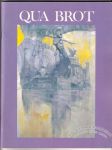 EC Comics fanzine. Contents include: interview with William Gaines; pulp art of Graham Ingels; article on Joe Orlando; article on Roy G. Krenkel (including several handwritten letters); article on Ray Bradbury's EC comics; interview with Jerry De Fuccio; Wally Wood artwork for Galaxy Magazine; article on Basil Wolverton; an index to Frazetta and Krenkel book covers; a Frazetta portfolio; more.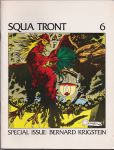 EC fanzine.  Edited by John Benson.  Special Bernard Krigstein issue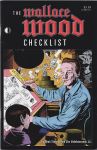 Comprehensive checklist of the work of Wallace Wood compiled by Bhob Stewart and Jim Vadeboncoeur, Jr.
6-5/8 x 10-1/8"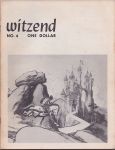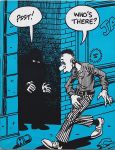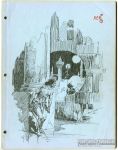 Xero was a key building block in the creation of comics fandom. Produced by Dick and Pat Lupoff with Bhob Stewart (uncredited), it was a widely circulated science fiction fanzine that began to examine comic books thru the pivotal series "All In Color For A Dime."  Those articles help focus the attention of would be comic fans in comic books, and the entire series was later reprinted in book form. Xero went on to win a Hugo, and some of the articles were reprinted many years later in a hardback book. In Flyer #5, the supplement to Xero, Dick Lupoff mentioned that the circulation of the zine was 160 copies. No copies were for sale, and no subscriptions were ever accepted. It was only available by direct mailing with recipients getting one free first time copy, and you only got subsequent issues by trading your zine for it, or writing letters of comment (long letters, not just post cards and thank you notes), or writing articles for the publication. [Aaron Caplan]