Ben Jackson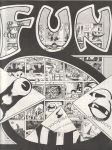 A publication from the School of Visual Arts in NYC put together during '85/'86.
Newsprint tabloid format.
Published in 1986?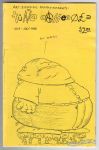 This issue also came with a loose insert, a 12-page mini-comic called Cows Have Their Own Faces by Koji Kaiya
36 pages plus insert
There may be more contributors than listed above.