Ashley Holt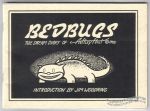 Dream diary comics by Ashley Holt. Introduction by Jim Woodring.

Appearances (in dreams!) by William Shatner, Captain James T. Kirk, Smokey the Bear, Rob Petrie/Dick Van Dyke, Laura Petrie/Mary Tyler Moore, Gabriel Byrne, John Ritter, Oprah Winfrey, Joe Friday, Max von Sydow, Sigmund Freud, Dolly Parton, Bob Tilton, Kevin MacDonald (Kids in the Hall), Tarzan, the Three Stooges, Chris Elliot, Batman, Woody Allen and Fisher-Price Little People.

Cardstock cover.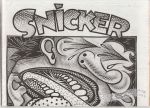 There may be more contributors than listed above (artists I'm unfamiliar with, signatures I can't read, etc.).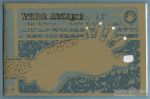 Toilet paper endpapers (I kid you not).
Numbered edition of 400.