You are here:  

Home

>

Steve Harper
Angelo Torres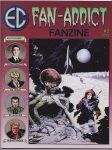 Features an interview with Al Feldstein about EC's 3-D comics.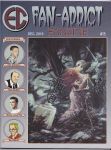 Features an article by Roger Hill about the boating accident that killed Max Gaines, after which William Gaines assumed the reins at EC Comics.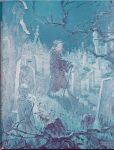 EC fanzine.  Two printings exist of this issue.  The first printing has matte cover stock, and the second printing has glossy cover stock.  
1st printing: 2500 copies
2nd printing: 2000 copies