You are here:  

Home

>

Terry Pavlet
Alfredo Alcala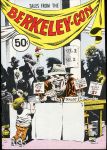 "Tales from the Berkeley-Con," underground comic format program book published by Last Gasp/Rip Off Press.  Wrap-around cover by Rand Holmes.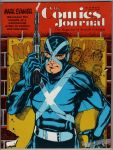 Ken Jones interviews Mark Evanier.
There are a couple of artists I can't identify: Craig and McCarthy.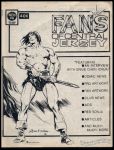 Interview with Ernie Chan/Chua.
[Note: At least one image in this entry was found online (probably at an auction site) and saved for personal use. And then the Database project came along! If you recognize your image we'd like to have your permission and would love to give you credit for your work. Please contact us through Site Info > About in the main menu up top.]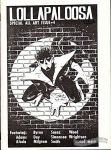 All-art issue.
[Note: At least one image in this entry was found online (probably at an auction site) and saved for personal use. And then the Database project came along! If you recognize your image we'd like to have your permission and would love to give you credit for your work. Please contact us through Site Info > About in the main menu up top.]