Alan Simons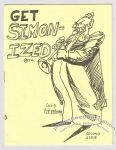 Collects caricatures of great jazz and blues artists such as Louis Armstrong, Fats Waller, Big Bill Broonzy, Blind Lemon Jefferson and others.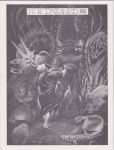 Includes a 4-page strip by Bernie Wrightson, the first chapter of "Pilgrim" by Tom Sutton, and Part 1 of "Nest Egg" written by Alan Simons and drawn by Steve Hickman and Robert Kline.
The second image is simply a color scan of the original cover painting.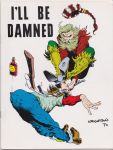 A typo in the indicia numbers this issue as #4, but an ad that appeared in RBCC #79 [see images] identifies this third issue as #3.  This was the third and final issue.
Includes an unpublished Web of Horror strip by Berni Wrightson, and Chapter 2 of an original strip by Tom Sutton called "Pilgrim," and the conclusion of the "Nest Egg" strip that started in issue #2.