Adam Yeater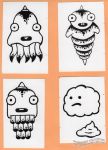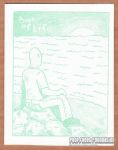 Most wordless comic by Adam Yeater. Riso-printed throughout.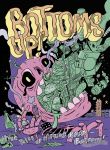 From the Birdcage Bottom Books site: "Bottoms Up! True Tales of Hitting Rock-Bottom is an anthology collecting real stories of bottoming out from alcoholism, drug dependency, sex addiction, body dysmorphia, pornography addiction and more. These stories have been adapted into comics by a team of incredibly talented and diverse cartoonists."
Full-color covers with b&w interior. Perfect-bound.

Edited by J.T. Yost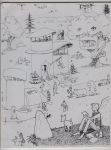 Characters appearing in art and comics include: Rocko's Modern Life, Thor, Hulk, John Lennon, Richie Rich, Batman, Jiminy Cricket, Boo Ferris, Ray Harrell, Donald Trump, Joker, Penguin, Riddler

Insert included with this issue: Truth Be Known book (Maximum Traffic), Hypnospiral Comics #7 (Alvarez) and a Riso print (Yeater)

Fewer than 50 copies usually printed (probably more like 25).

Central Mailer for this issue: George Erling and Gary Fields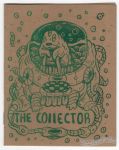 Risograph printed. Green ink on kraft paper.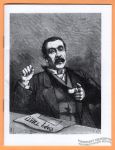 This issue is all mini-comics news but also came with the separate Creatures of the Deep mini.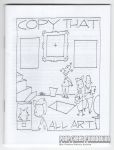 This is one of the occasional all-art issues.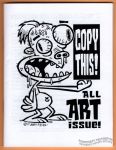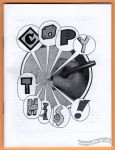 Interview with Dale Martin plus mini-comics news.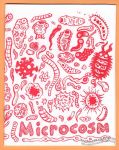 Risograph-printed mini packed with tiny organisms.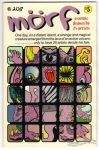 Jam comic by 25 artists in which each artist only saw the page before theirs. When all the drawings were done Billy McKay wrote a story around them.
Full-color throughout.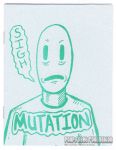 Wordless transformation from the front cover to the back. Riso-printed throughout.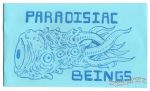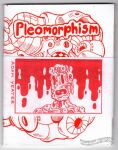 Pack of two eight-page, risograph-printed minis with cardstock covers.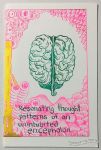 Multi-color risograph throughout on card stock.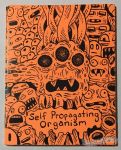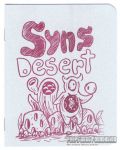 Most wordless comic by Adam Yeater. A "mini Land of Knonx" tale.
Riso-printed throughout.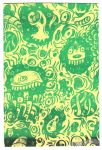 5 x 7½"
Risograph-printed covers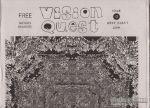 Portland-area free comics tabloid.