Roger Hill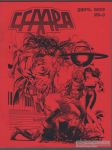 The Comic and Fantasy Art Amateur Press Association.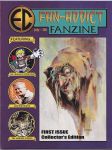 Features an interview with Ron Parker (editor/publisher of classic EC fanzine, Hoohah!), articles about the final years of Graham Ingels, the first EC convention, and more.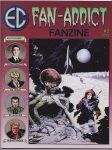 Features an interview with Al Feldstein about EC's 3-D comics.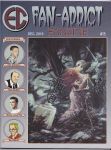 Features an article by Roger Hill about the boating accident that killed Max Gaines, after which William Gaines assumed the reins at EC Comics.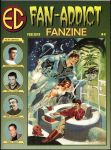 Articles about Frazetta's comic strip work, EC art exhibit, Wally Wood diorama, Wood's last work for MAD, work by Wood when he was in the military, Jerry Weist and Squa Tront, and more.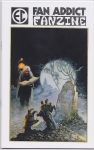 "One-shot edition put together for the fans and collectors attending the San Diego Comic Con 2000."  Includes pages reprinted from EC Lives! — the 1972 EC Fan Addict Convention Book, and an article titled "The EC Story" by Roger Hill.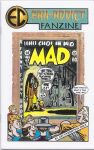 A limited edition "especially prepared for the 'Aliens, Monsters, and Madman: The Art of EC Comics!' exhibition…at the Jordon Schnitzer Museum of Art  at the University of Oregon."