Michael Dowers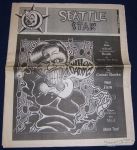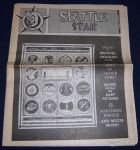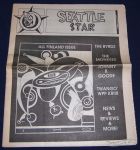 Free local comics paper. This issue is devoted to the work of comics-makers from Finland.
Also contains a comic strip ad drawn by Michael Dougan.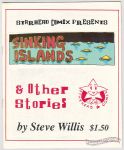 2-color covers
Hand-affixed element on cover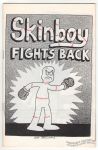 Two editions from Starhead.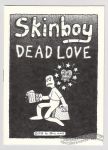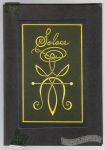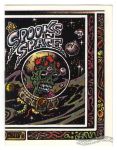 At least two printings exist. One is in full-color and there are also copies with black art on various colors of stock which I think may all be from the second printing.
The full-color version may be a solo publication from Starhead (no XEX)?
3¾ × 4¾"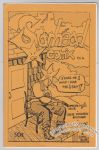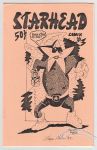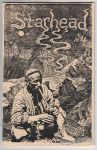 Appearance by Aslan from The Chronicles of Narnia.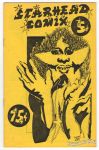 Edited by Michael Dowers.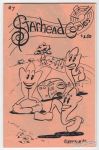 Music-themed issue.
Characters appearing in art or comics include Albert Einstein, Elvis Presley, Franklin Delano Roosevelt and Charlie Parker.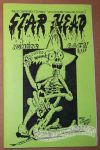 There may be more contributors not listed above.