1996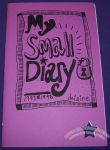 Diary comics by Delaine.
1st printing: ?
2nd printing: 1996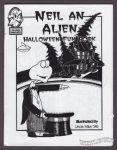 Kid-friendly Halloween-themed activity pages.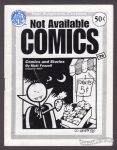 Generally speaking, Not Available printings beyond the 1st have a datestamp on the front or back cover which is the printing date of the batch that copy was from. Matt Feazell says those post-1st printings were usually 60 copies or fewer.
1st printing: March 1996
Other known printings:
March 21, 1996 (1st?)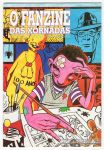 The official magazine of the 8th Xornadas de B.D. de Ourense comics festival in Galicia (Spain). Contains comics, an interview with Fernando Vieira, and articles about comics and zines.
Coordinated by Henrique Torreiro.
Saddle-stitched, b&w interiors.
Also came with a four-page English supplement that translates the comics in this issue.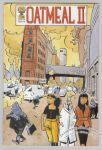 Roughly 6¾ × 10¼"
48 pages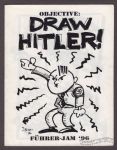 Self-explanatory title produced at the 1996 Chicago Comicon.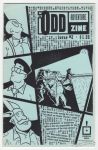 Numbered edition of 500.
Cardstock cover in either blue or goldenrod (perhaps others).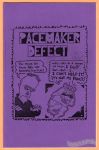 Originally published in 1982.

Also contains Center Con 32 bios for guests Jim Steranko, Mike Grell, John Lustig, Donna Barr, Rick Hoberg and Tom Christopher.
Introduction by Gary Panter.
Standard comic book size.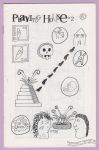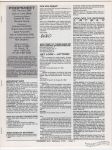 News and reviews of small press comics, zines and such, Andrew Ford's "Big Time Small Pressers", Marcelo Garcia's look at Brazilian small press, letters from Jerzy Drozd, Max. Traffic and Brad W. Foster.
Copies exist with and without the Larry Blake cover (due to publisher error). Copies without are 18 pages.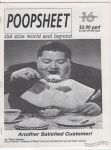 News and reviews of small press comics, zines & more, Bruce Sweeney's "Underground Station" column, letters from Troy Hickman and Dan Nauenburg.
Side-stapled, b&w interiors.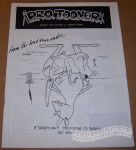 Trade zine for cartoonists.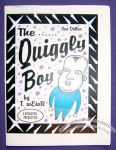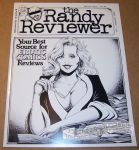 Detailed reviews of erotic comics new and old by Brad Foster. Lots of art samples from the reviewed items inside.