1989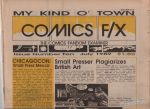 Inside this issue: Bruce Sweeney's "Underground Station", an interview with Carole Sobocinski (Zabawny), an intro to Wow Cool and the Art Dicks by Sam Henderson, a letter from Harlan Ellison, news, tons of minicomics reviews (including lots of cover scans and art samples), columns, comic strips and more.
Roughly 11¼ × 17"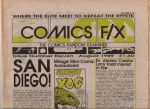 Contents include: "Comix Wavola" by Clay Geerdes (Part One: The Origin of the Eight-Pager), Bruce Sweeney's "Underground Station", B.N. Duncan interviews Carol Tyler, comic strips, reviews, news, etc.
11½ x 17"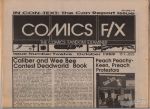 Contents incude: Clay Geerdes' "Comix Wavola" (Part Two: The Origin of the Seven-Center), Bruce Sweeney's "Underground Station" (with logo by Bryan Talbot), con reports, comic strips, reviews, more.
11½ x 17"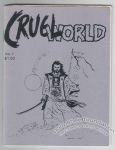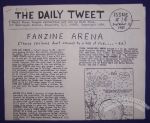 Small Press League memberzine.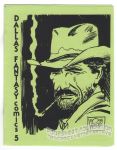 Dallas Fantasy Comics was a souvenir mini-comic David Tosh (Hey!, Scratchface Doodlehead, Dinner With Crumb) used to produce at the Dallas Fantasy Fair comic book conventions. The contents were solicited, produced and turned in during the show and the mini-comix would be available for sale by the final day of the show.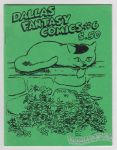 Souvenir comic of the Dallas Fantasy Fair, produced and publishing during the show.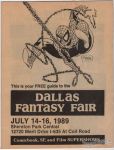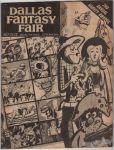 Scheduled guests included Robert Asprin, Peter Bagge, Kyle Baker, Steve Bissette, Mark Bode, Chester Brown, Bob Burden, , Paul Chadwick, Howard Chaykin, Daniel Clowes, L. Sprague de Camp, Colleen Doran, Ben Dunn, Will Eisner, Bill Fitts, Brad W. Foster, Gerhard, Gary Groth, Mark Gruenwald, Gilbert Hernandez, Jaime Hernandez, Burne Hogarth, Adam Hughes, Jaxon, Carol Kalish, Gil Kane, Denis Kitchen, Harvey Kurtzman, Bob Layton, Scott McCloud, Todd McFarlane, Mike Mignola, Richard Pini, Frederik Pohl, Don Ivan Punchatz, Steve Rude, Dave Schreiner, Julius Schwartz, Mark Schultz, Bill Sienkiewicz, Kenneth Smith, Dave Stevens, Rick Veitch, Bill Willingham, Al Williamson and many others.
8¼ x 10¾".
Dallas Fantasy Fair Mini-Comics Workship mini.
There may be more contributors than listed above.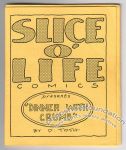 Signed/numbered edition of 50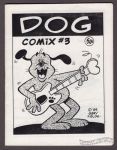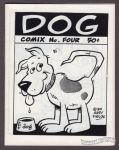 1st printing: 1989
2nd printing: April 1991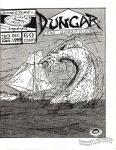 United Fanzine Organization memberzine.