1986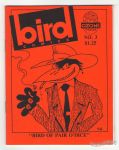 Bird-themed comics anthology.

OZP #09.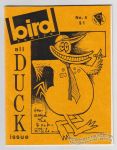 All-duck issue of this bird-themed comics anthology. Edited by David Tosh.
Appearances by Donald Duck, Huey, Louie & Dewey, Daffy Duck, Doodles Duck, Super Duck and Rubber Duck.
1st printing: Slice o' Life, 1986, 150 copies
2nd printing: Ozone Press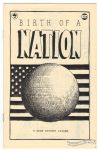 Mostly wordless "dada history lesson." Original digest-size edition.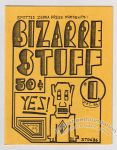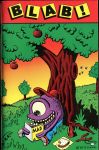 EC article illustrated with art by Wally Wood, Johnny Craig, Jack Davis, Graham Ingels, Al Feldstein, Harvey Kurtzman, Joe Orlando, and Will Elder.    Notes from the Underground: remembrances of EC from numerous underground artists.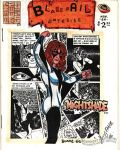 United Fanzine Organization memberzine.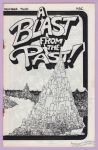 Collection of Brad Foster work from his college days at Texas A&M including comic strips and posters for events and film screenings.

Appearances by William Shatner/Captain James T. Kirk, the USS Enterprise and the Marx Brothers.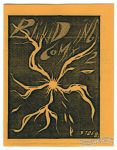 Spotted Zebra Press #12; Dec 1986; 8 pages; 100 copies; contributions from Steve Ogden, Vicki Ogden, Edd Vick and Tod Rush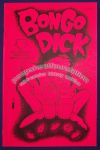 Saddle-stitched, b&w interiors, card stock covers.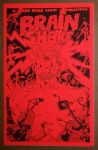 Numbered edition?
Dayglo orange cardstock cover.
There may be more contributors than listed above.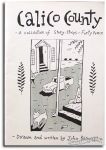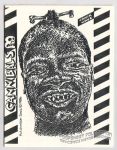 Another version was published by Anthrax Press under the title 'Cannibles'.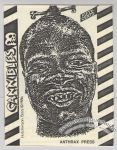 Another version was published by Clay Geerdes' Comix Wave as 'Cannibals'.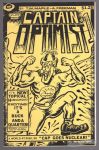 Lettering by Willie Peppers.
First printing: yellow cover, 1986.
Second printing: goldenrod cover, 1986 (100 copies)
United Fanzine Organization memberzine.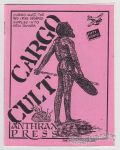 Oddball minicomic about native peoples and novelty items.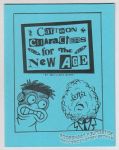 Twists on superheroes, Fred Flintstone, Archie, Pluto and more.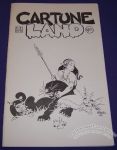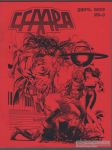 The Comic and Fantasy Art Amateur Press Association.