1971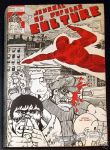 [Note: At least one image in this entry was found online (probably at an auction site) and saved for personal use. And then the Database project came along! If you recognize your image we'd like to have your permission and would love to give you credit for your work. Please contact us through Site Info > About in the main menu up top.]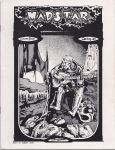 Full title: Madstar Science Fiction Quarterly.  This was this only issue to be published.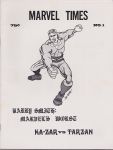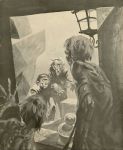 Bios of con guests Frank Frazetta, Ted White, portfolio by John Fantucchio, and loose insert about Denny O'Neil written by Neal Adams.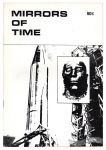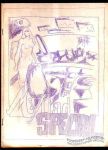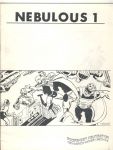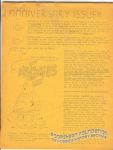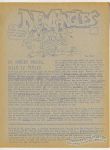 Circulation: 543 (?) (this may be the number of subscribers rather than the print run).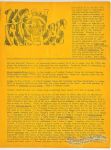 Final issue.

Circulation: 580 (this may be the number of subscribers rather than the print run).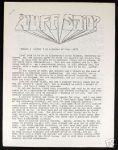 Newsletter for the Nuff Said! [1971] fanzine.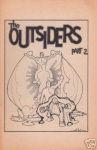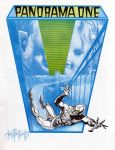 Bill G. Wilson, in Ken Meyer Jr's Ink Stains:
"I did Panorama as a convention one-shot prior to Phil Seuling's '71 con – in fact, there are pics of my dad and Kenneth Smith (!) hawking copies of it at my table in The Collector 24. About the color: I was experimenting with color reproduction as I gained more experience running the ol' A.B. Dick 360 offset press at Prince Printing, and John Fantucchio's great cover gave me the opportunity and inspiration to do even more. Registering color with multiple passes on a single-color press – especially printing its max sheet size of 11×17 – was no mean feat, and the success with Panorama gave me the confidence to explore full four-color, which I then used throughout The Collector from #24-on."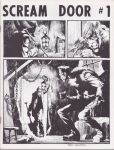 Includes two strips intended for Web of Horror by Tom Sutton and Mike Kaluta, and cover for Web of Horror #4 by Bernie Wrightson.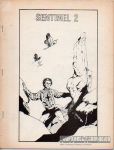 Published by Chris Warner and Randy Emberlin?