1984

Contents include a gorgeous cover by Michael Roden, a 1½-page spotlight on Roden/Thru Black Holes Comix, a quarter-page ad for original art illustrated by S. Clay Wilson, a Steve Lafler review of Jim Valentino's Normalman, more.

Contents include a cover by Steve Lafler and a page of San Diego Con '83 jam art by Leslie Sternbergh, Dan O'Neill, Larry Rippee, R.L. Crabb, Par Holman, J.R. Williams, Brad Foster, Jim Valentino, David Miller, Dave Patterson, Steve Lafler, Carl Kirkendall, Jane J. Oliver, Cabby, Sheridan Williams, Lynn Hansen and Theresa Thurmond.

This one's got Bruce Sweeney's "Underground Station" column (logo by Brad Foster), a full-page 'Queen of Hairy Flies' ad by Michael Roden, a recommendation for the new series 'Teenage Mutant Ninja Turtles' (plus some art samples), more.

Dog Boy/Normalman jam cover.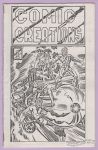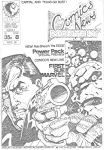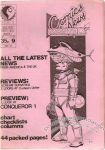 Interview with Dave Harwood.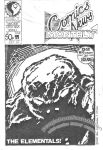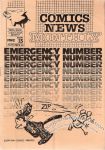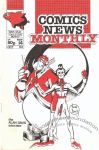 Interview with Alan Davis.
Interview with Arn Saba (now Katherine Collins) of Neil the Horse fame.
The cover image was taken from a news release in Fan Scene #2 (Kevin Collier, 1984). A proper cover scan would be preferable.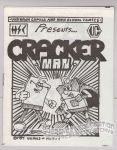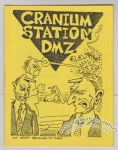 This is one-third of the original Dada Gumbo Press edition of the Steve Willis trilogy that also included Hungry Stairs to Heaven and Eternities of Darkness. Circular, dadaist comix in which the characters go through all sorts of transformations and scene changes.
Two editions: 1st from Dada Gumbo, 2nd from Starhead.
1st Dada Gumbo printing: 1984
2nd Dada Gumbo printing: August 1986