1998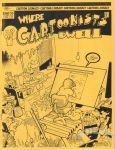 Characters appearing in art and comics include: Mama Cass, Kurt Bloch (Young Fresh Fellows), Elvis Costello, Jerry the Vampire

Central Mailer for this issue: Mark Campos
This issue also included inserts by Buniak (an Apricot O'Toon mini-comic), Siergey (?), and Roger Langridge (a mini-comic collecting redrawn stories he'd done for Marvel's A1 anthology).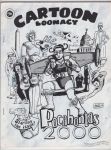 Some of the contents include: eight pages of Young Neil comics by David Lasky

Characters appearing in art and comics include: Powhatan, Davy Crocket, Buddy Ebsen/Jed Clampett, Xal-Kor the Human Cat, Abraham Lincoln

Fewer than 50 copies usually printed (probably more like 25).

Centrail Mailer for this issue: Mark Campos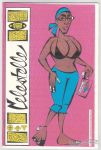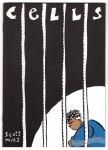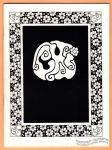 6 x 8"
Printed on semi-glossy stock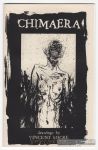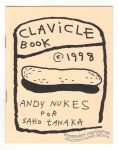 Andy Nukes New Series #1
1st printing: 1998
2nd printing: 2001 (100 copies)
Printed on cardstock.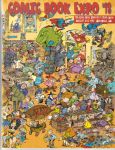 "The Comic Book Industry Trade Show" held August 10-12, 1998 in San Diego.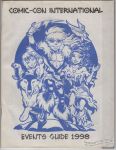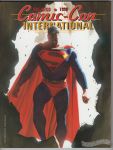 Tributes in art and writing to the Legion of Super-Heroes, Superman, Elfquest, comics for boys and girls, and Archie Goodwin.
Appearances by other characters include Bizarro Superman, Cutey Bunny, George Reeves, Christopher Reeve, Dean Cain, Justice League of America, Ralph Kramden, Jerry Siegel, Joe Shuster, Robert Redford, Sonambulo, Supergirl, Wonder Wart-Hog, Underdog, Super Goof, Mighty Mouse, Super Chicken, Darkseid, Akiko, Chronos, Mavis, Venus, Big Boy, Katy Keene, Patsy Walker, Millie the Model, Usagi Yojimbo, The Little Monsters, Melvin Monster, Spooky and Sailor Moon.
Editor: Dan Vado, Art Director: Scott Saavedra.
Roughly 8¼ x 11" (8½ x 11" trimmed)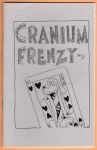 Appearances by Richard Nixon and Mukey the Mutant Membrane.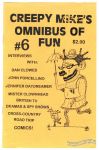 Comics-related zine.
Interviews with Dan Clowes, John Porcellino and Jennifer Daydreamer.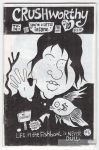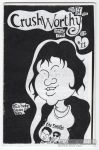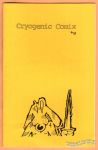 Willis' unfinished comix adaptation of Shakespeare's Macbeth.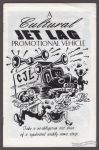 Promotional booklet for the "Cultural Jet Lag" comic strips.
This series was originally intended to be published as a graphic novel by Eclipse Comics. Throughout the series it seems that most (if not all) of Feazell's main characters appear.
Generally speaking, Not Available printings beyond the 1st have a datestamp on the front or back cover which is the printing date of the batch that copy was from. Matt Feazell says those post-1st printings were usually 60 copies or fewer.
1st printing: July 1998
Other known printings:
March 7, 2019
July 14, 2020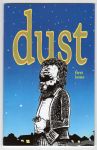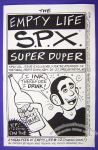 Preview of Empty Life #12.
5½ × 8½"
8 pages
Catalog for the small press/fanzine exhibition that was held alongside the annual Xornadas de B.D. de Ourense in Galicia (Spain). These catalogs are a good resource for info on comic zines from around the world.
Also known as the Exposición Internacional de Fanzines e Prozines de BD.
Coordinated by Henrique Torreiro. I'm guessing he wrote at least some of the zine descriptions as well.
Saddle-stitched, b&w interiors.