1994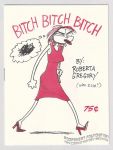 2-color printing throughout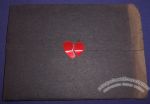 Comes in its own wrapper with broken-heart seal.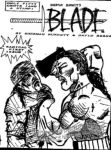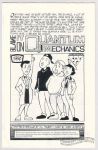 Small Press Syndicate memberzine.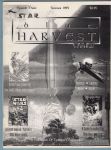 Star Wars-focused fanzine. Contents include: Star Wars-themed comic strips (from "Funky Winkerbean" and "John Darling"); interview with comic artist Tony Akins (plus some pencil art from Star Wars: Tales of the Jedi); and an article on the original Star Wars comics from Marvel.
I believe the print run was around 200 copies.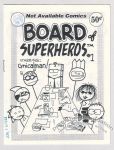 Hand-stamped logo on cover.
Generally speaking, Not Available printings beyond the 1st have a datestamp on the front or back cover which is the printing date of the batch that copy was from. Matt Feazell says those post-1st printings were usually 60 copies or fewer.
First printing appears to be June 1994.
Known printings:
June 18, 1994 (1st?)
October 14, 1998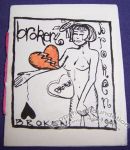 Hand-colored cover
Twine-bound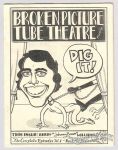 Eric Reynolds offers his twisted take on The Brady Bunch's Barry Williams, The Flintstones and J.J. from "Good Times".
Signed/numbered edition of 100.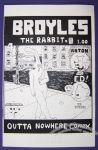 Small Press Syndicate memberzine.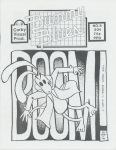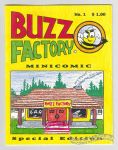 The first printing included a signed/numbered subset of 100.
Full-color covers.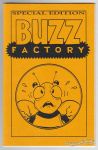 A bee stumbles on to some great new "pollen", a gnat finds a new universe inside a hookah, and more!
Cardstock cover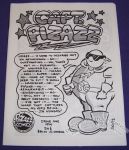 Pizazz Comics memberzine featuring cartoon versions of Pizazz members.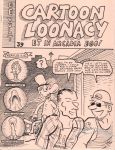 Some of this issue's contents: Mark Campos' E.C. Comics-reminiscent cover, Brian Buniak's indepth analysis of Don Bluth's Thumbelina, a fold-out Buniak poster, a four-page jam comic between Gary Usher, Jeff Zenick and Jim Conatser.

Characters appearing in art and comics include: Bullwinkle Moose, Superman, Christopher Reeve, George Reeves, Margot Kidder, Noel Neill, Bert and Ernie, Big Bird, Oscar the Grouch, Snuffleupagus and Morty the Dog.

This issue also includes a Buniak flyer insert.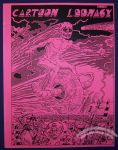 Some of this issue's contents: a Pee-Wee Herman fold-out poster by Buniak, Gary Usher's three-page comics adapation of Gary Roberts and the Satellites' "Do You Know the Difference Between Big Wood and Brush", Max Traffic's original zebra print (on heavy stock), candid photos of actresses Linnea Quigley and Lois Maxwell.

Characters appearing in art and comics include: Bugs Bunny, Porky Pig, Pepe LePew, Daffy Duck, Opus the penguin, Danny DeVito's Penguin, Judd Hirsch, Tim Burton, Sean Young, Kim Basinger, Warren Beatty, Yosemite Sam, Michigan J. Frog, Cher, Madonna, Melanie Griffith, Raquel Welch, Ellen Barkin, Lena Olin, Annette Bening, the Cat in the Hat, Hobbes, Barney Fife / Don Knotts, Felix the Cat, Garfield, Arsenio Hall, Danny Bonaduce, Bill Clinton and Hillary Rodham Clinton.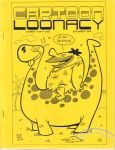 Some of this issue's contents: a couple of pages of Gene Deitch drawings (from the Record Changer, I think), Scott Saavedra's story of meeting Jack Kirby, a reprinting of the George Erling / Craig Yoe jam cover to Cartoon Loonacy #4, a fold-out with a Bill Holman "Smokey Stover" strip on one side and a Gene Ahern "Squirrel Cage" on the other, Brian Buniak's "How Not to Write Elfquest: New Blood", Buniak's three-page article on the film "Jack the Giant Killer", Buniak's fold-out poster of Bernie Goetz (!).

Characters appearing in art and comics include: Laurel and Hardy, Rocko's Modern Life, Nancy Ritz, Little Lulu, cast of Beverly Hills 90210, Ted Kennedy, Bart Simpson.
Fewer than 50 copies usually printed (probably more like 25).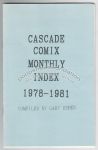 Comix historian Gary Usher compiled this great index to Artie Romero's Cascade Comix Monthly (a fanzine about underground comix) in 1994. Usher was also the person behind Comix Wave Index 1983-1993, The Brad W. Foster Checklist and similar research publications.

This index covers every interview subject, drawing, advertisement, cover repro and comix creator – basically everything that appeared in all 23 issues of the zine. There are also two appendixes: one for the Cascade staff members and one for publication date / page count of every issue.
Cardstock cover.