1987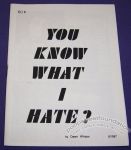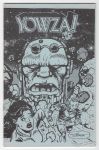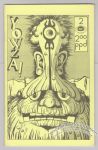 Contents include a five-page cartoon tribute to the Three Stooges.

Other characters appearing include Cloak & Dagger, Ratman, Ronald Reagan, Galen the Saintly, the Ruz, Howie the Hat, Captain America, Longshot and Renegade Rabbit.

United Fanzine Organization memberzine.

There's also a Greg Young listed on the contributors page but I honestly can't figure out what he did (if anything) in this issue.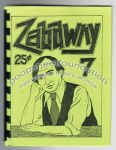 Each issue featured a "cool guy" on the cover and this one's got a portrait of Art Spiegelman. The lead story is about attending Catechism class as a kid.
Comb-bound.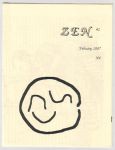 Opens up to fold out to 8½ × 11".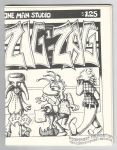 Printed on cardstock througout.