8½ x 5½" (sideways digest)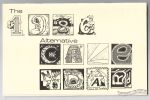 12-month calendar for 1986 with each month a two-page spread illustrated/designed by the contributing artists. Also, the centerspread contains six cartoon collaborations by various combinations of the contributors and each drew one of the letters or numbers on the cover.
Cardstock cover.
Appearance by Morty the Dog.
MUPubs #038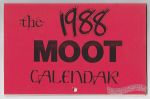 12-month calendar with an illustrated two-page spread for every month.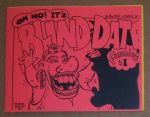 Dallas Fantasy Fair Mini-Comics Workshop mini. Cover paper color actually kind of a fluorescent pink.
There may be more contributors than listed above.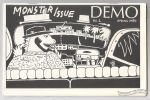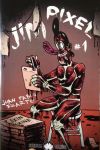 Co-writer: Jaime Rebolledo
Language: Spanish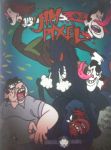 Co-writer: Jaime Rebolledo
Language: Spanish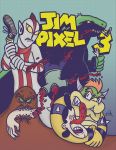 Language: Spanish
Co-writer: Jaime Rebolledo
Colors (Cover): Nefazta